From dramatic capes, to intricate embroidery, and voluminous skirts, the Lebanese haute couture designer of Armenian origins, Krikor Jabotian's is one whose collections are always so captivating. The talented designer shares with Atelier his moods and sources of inspiration, his fashion mentors and how his Lebanese and Armenian roots affect his work. All of which led him to create his own embroidery "signature" found in most of his collections.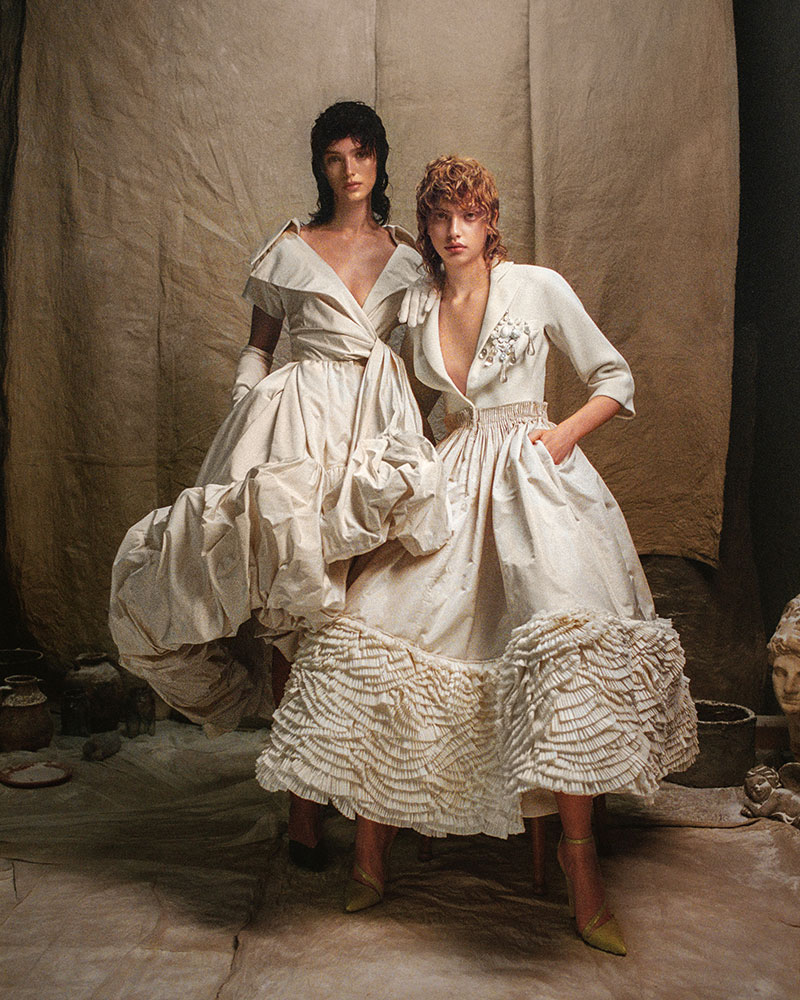 How did embroidery come to play such a vital part in your designs?
I was first introduced to embroidery during my time at Elie Saab where a lot of dainty embroidery is utilized. I was quick to do my own research and deep dive into the world of embroidery that includes a myriad of techniques, developing new samples and often blending different styles.
I recently read that your collection start with "a mood". Can you elaborate on that?
Any type of mood can drive me to create. Sometimes it's a positive force and sometimes it's a negative situation that I want to turn around. What's important is to constantly feel because feelings are the driving force of the imagination.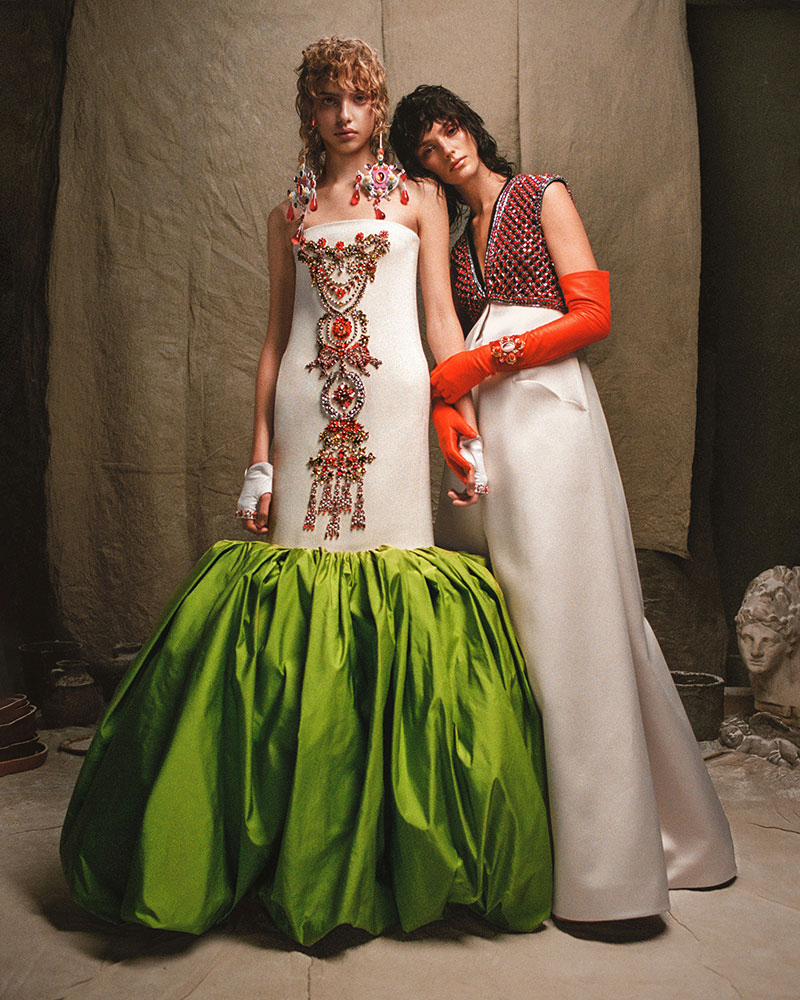 What inspires your designs?
Anything; a piece of music, a movie but mainly a woman and the different character types she can possess. I draw inspiration from real life personalities and also draw up my own.
In what way was your collaboration with the world-famed Lebanese designer Elie Saab as an essential stage in your career?
I feel the answer to this question would be better suited coming from Elie Saab himself.
Can you take us through your design process?
It always starts with an idea that becomes more concrete with a sketch. Once we begin to physically realize the design, I let my spontaneity, instinct and eye command the process. The atelier is my playground and I feel at my utmost best when there. There is room for experimentation, trial and error and discovery so I allow my creativity to guide me.
In what way have your Lebanese and Armenian roots affected your work?
Heritage is innate so without being aware you are molded by it. However, there a many traditions and aspects from both cultures that I am actively drawn to, not simply by default, such as generosity and dedicating yourself wholeheartedly to what you do.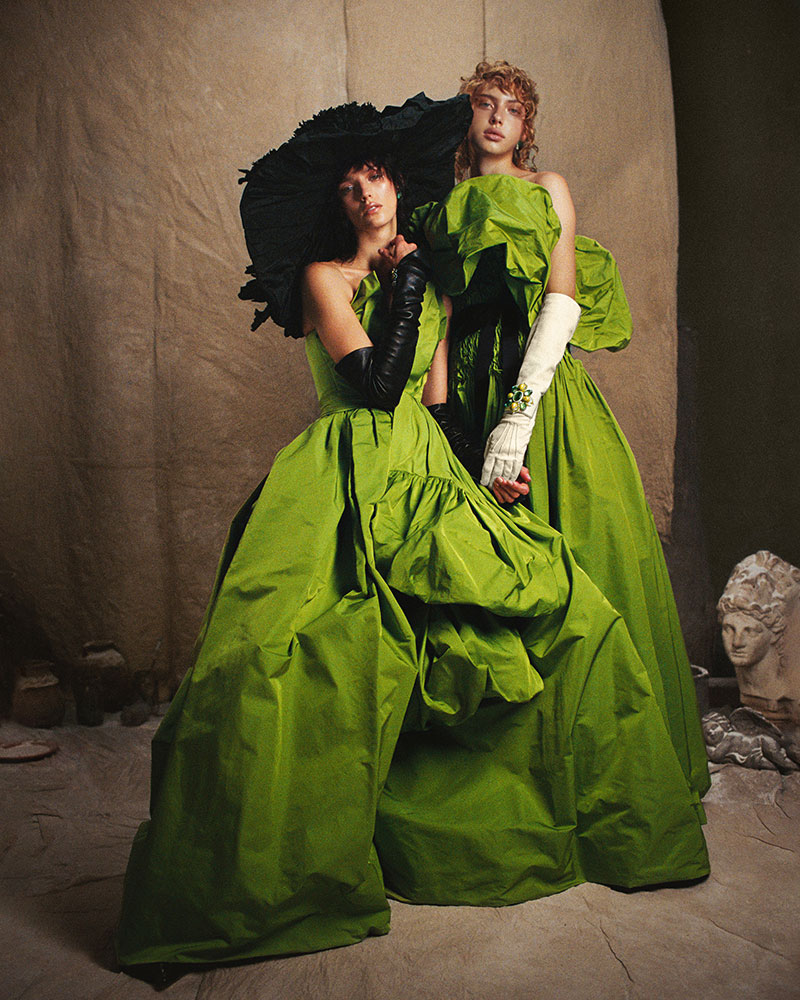 Describe the woman you design for.
The woman I design for is confident and chooses to always empower the people around her, she is beautiful because I believe that confidence is beauty.
Coco Chanel once noted, "In order to be irreplaceable, one must always be different." To what extent do you agree?
Nobody is replaceable because we are each entirely unique. The important thing is to be the most honest version of yourself. Don't try to conform or be someone else, because "everyone else is taken".
What's next for you?
I'm always on the lookout for different and innovative techniques that allow me to express my vision in new ways as I don't like to repeat myself.