Founded by the man who is often nicknamed the "Yves Saint-Laurent of decoration" Alberto Pinto, PINTO is reinventing itself under the impetus of its new President, Fahad Hariri. Atelier recently caught up with Fahad who shared with us the Alberto Pinto legacy, how the Pinto brand is diversifying itself and his plans for the future.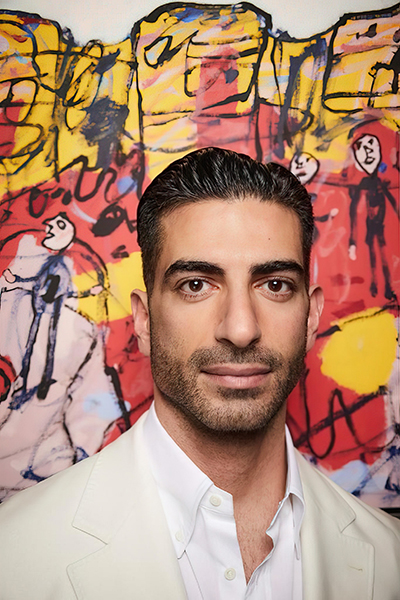 What encouraged you to take over the Alberto Pinto brand?
I met Alberto Pinto shortly after I received my diploma in architecture and after having done the interior design of my own apartment completely in white. Alberto slowly introduced me little by little to the importance and the pleasure of fabrics, of colours, but also and most importantly of comfort and the art of living which characterizes and accompanies all PINTO interiors. Immediately I wanted to discover more, and I quickly adopted the PINTO lifestyle. I became one of their loyal clients as PINTO designed the interiors for 5 of my projects including homes in Ibiza, London, Marrakech, and Paris, all created by Pietro Scaglione who at the time was one of the house's Senior Interior Designers.
When Linda Pinto decided to retire, I found myself at a moment in my life where I felt ready to professionally develop my passion for decorative arts and interior design, a desire which I already had for many years, and which just made sense following my schooling in architecture and my art collector's 'temperament'. It was the right time and a good opportunity to do this with the PINTO house already a part of my life for a number of years; so, it was all just very natural the way everything happened.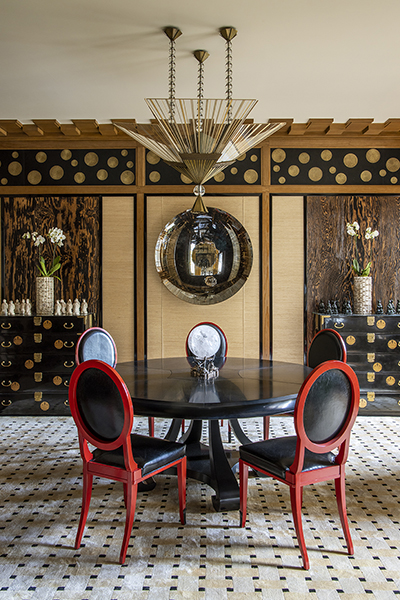 Alberto Pinto's work has often been described as exacting, daring, sometimes fanciful, always elegant. To what extent have you kept loyal to his style?
It is what first attracted me to PINTO: the excellence, the experience and the knowledge of French know-how, savoir-vivre, and decorative art traditions acquired by PINTO, allowing the house to master all types of decors with perfection in the best quality, but always with a remarkable sense of comfort and a twist to make it not too serious. This is what makes PINTO interiors livable, joyful and unique.
This freedom is creativity based on a strong knowledge of techniques, styles and etiquettes. This is the spirit I want to keep and develop through the interior design projects and through the furniture and tableware collections, while bringing it all to a more actual world collaborating with artists, designers and references.
For example, we are developing a new tableware collection with monkeys, which is my favorite animal as it is my animal totem. The design will be elegant, poetic and funny, all the while being produced in a very French traditional way, hand-painted on Limoges porcelain.
You often stress on the fact that, "it all starts with a story, we find an emotion, then we create a space to give it substance." Can you elaborate on that?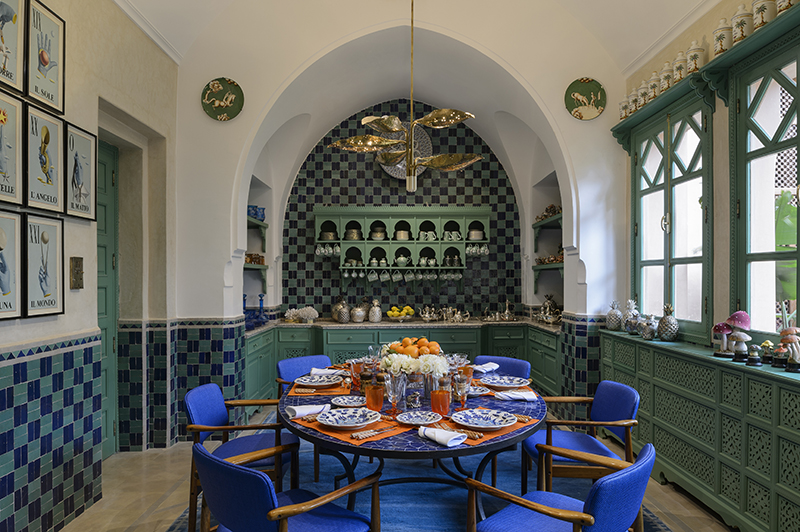 For each project, the work developed is a work similar to that of haute couture: custom-designed for the client. The project is built around the client, the family, the way they live, the traditions to which they are attached, their tastes and their desires. Nothing is imposed, everything is conceived to the scale of their dreams, but also their needs. To achieve, this requires a method which PINTO has mastered during the course of its 50 years of existence.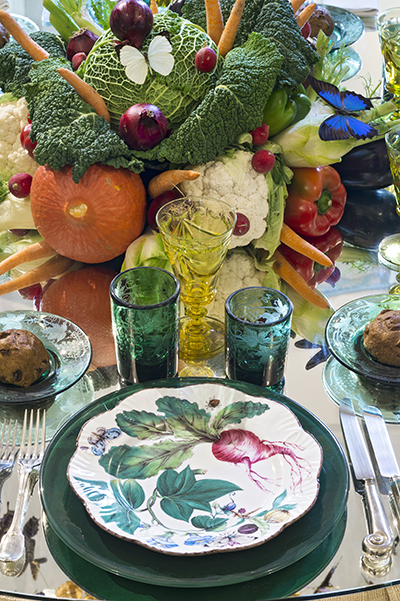 In what way is the brand gradually incorporating your own ideas, philosophy and vision?
I have known the talented people working in the PINTO house for many years as a client myself. We already had an ongoing dialogue working together on my projects. Participating and becoming a more integral part of the projects and the artistic direction of the PINTO house came very easy and naturally for me. Thus, slowly but surely, I share with my team my own universe, I organize meetings with artists or craftsmen who I appreciate, I propose new projects or collaborations to be developed, as well as being able to introduce a new clientele.



How will the brand evolve in the coming years?
I have taken several projects to heart:
I want the PINTO Collections to offer our clients a complete service for their home which ranges from custom-made
interior design up to a full collection of light furniture that includes sofas, lamps and coffee tables.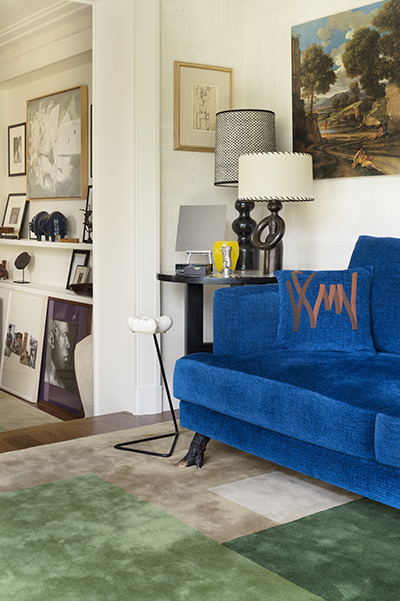 Tell us about your latest projects?
The COVID-19 pandemic hit us pretty hard. We hope 2022 will be more promising. We have a number of projects in the pipeline for next year including a restaurant in Ibiza and a private club dedicated to electronic music in London. In these two projects, I am not only the interior 4fdesigner, but also business partner. We are working on several important yacht projects for this summer, designing a beach house on the Mediterranean and a residence in Morocco. PINTO is also delivering two apartment buildings in New York, corporate buildings around Paris and we are working on several residences in Paris, London, New York.