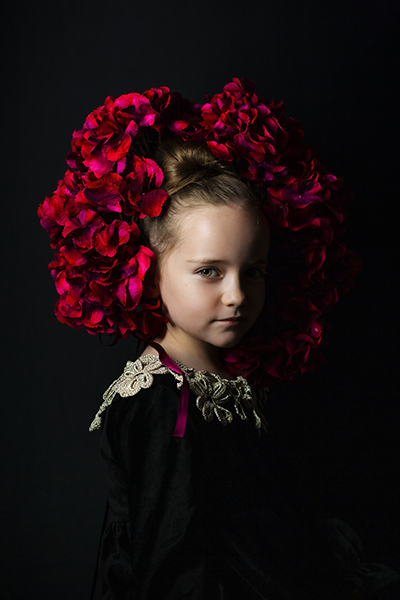 The art collective known as duopunctumstud.io, a collaboration between artists Nadette Clare-Talbot and Caroline O'Callaghan, recently exhibited their debut collection entitled Elective Affinity at the Lily Agius Gallery in Sliema. The exhibition (which ran this past Autumn) showcased twelve individual bodies of work centred around the subject of still life, captured in a photographic style more traditionally seen within classic portraiture.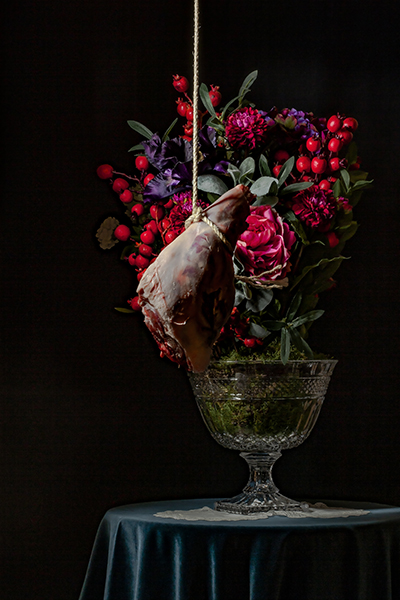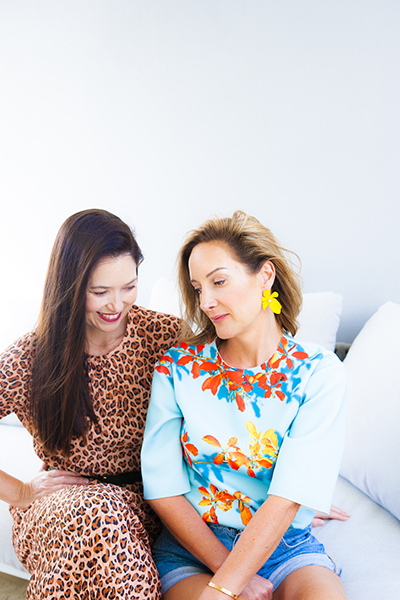 Nadette and Caroline began collaborating in Malta in 2019 drawing inspiration from their different artistic backgrounds, ultimately culminating in the formation of their collective duopunctumstud.io earlier in 2021. Their launch collection Elective Affinity showcased the combination of diverse yet complementary talents and a powerful shared aesthetic. Each of the 12 works showcased in the exhibition began with a visual idea, which was typically developed into a three-dimensional botanical sculpture, followed by a live installation and finally, a photographic image capturing the theatrical magic of their unique artistic approach.

Drawing on the duo's interest in perception and illusion, each body of work pursued the concept of the juxtaposition of subjects. All visual effects are produced in the studio and without any post-production trickery, giving each photographic piece the appearance of a highly veneered post-production aesthetic. All this is masterfully achieved, creating widely different narratives for the same visual story. The resulting images are unique and a testimony to the technical and artistic skills of the duo.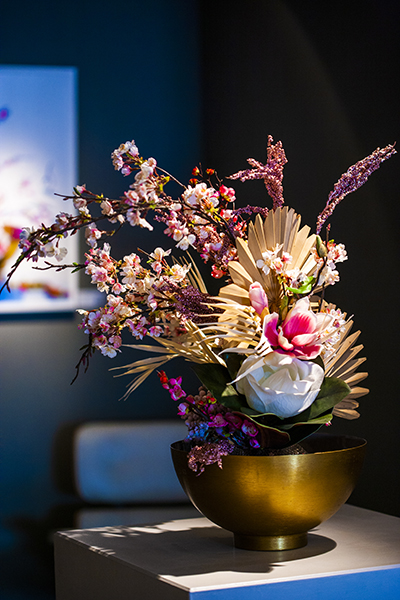 The duo have a breath of combined experience. Nadette has an extensive background in commercial photography with high-profile clients such as Marie Claire, Elle Decoration and Glamour. Later transitioning into fine art photography following a relocation from South Africa, Nadette had a successful debut solo exhibition entitled "Lacey and Lace" in 2016 in Malta under the curatorship of Claude Camilleri.

Caroline studied Fine Art and History of Art at Goldsmiths University.  She went onto a career at Christie's auction house in London. Her love of flowers was never far away, as she went on to train and work as a florist in 2002 in Greenwich, London. She has come full circle combining all aspects of her training. 

You can view their work at www.duopunctumstud.io

Collaboration between: Nadette Clare-Talbot, Caroline O'Callaghan, as exhibited at Lily Agius Gallery, Sliema
Dress: Gaia & Nina