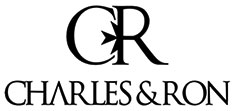 It was love at first sight …
Every thought, every concept, every idea came together, the moment Lucentini came across the amazing Charles & Ron CYNOSURE Collection.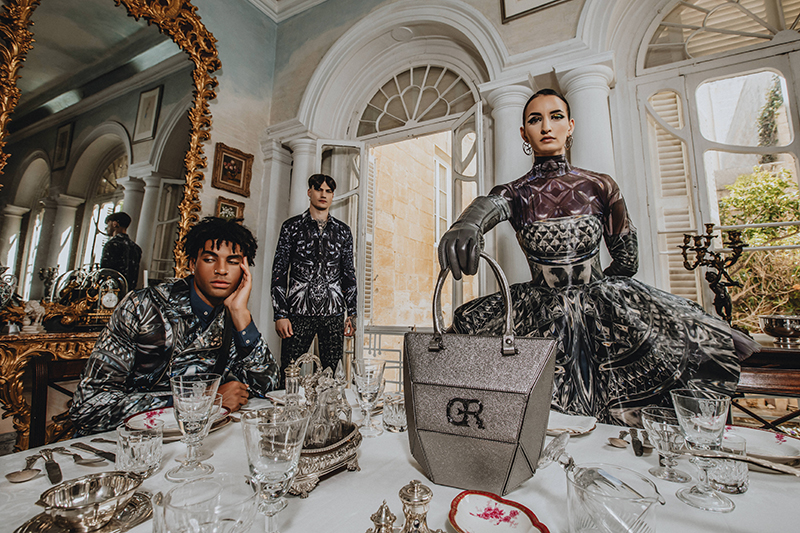 Cynosure, a perfect term to coin the Fall 2022/23 Charles & Ron collection. The design, the colours, the style and the theme of the collection make the Cynosure, distinct, beautiful, amazing and truly one of a kind.
They also make Cynosure the source of inspiration for a collaboration between Lucentini and Charles & Ron. An inspiriton which gave birth to COLLABORATION, a limited collection of six ceramic handmade tiles which were launched at St. George's Square, Valletta.
Lucentini tiles on one hand inspired by a detail, a concept, an artefact. Yet Lucentini's talented artists are also inspired by the country's cultural heritage, the island's history and also contemporary Malta.
On the other Charles & Ron, a contemporary lifestyle brand, high-end clothing, and bags with a distinct Mediterranean flair and a dedication to superior quality.
On the 20th September, after so many months of preparation, it was celebrated the marriage between two of Malta's most regarded companies
Lucentini and Charles & Ron.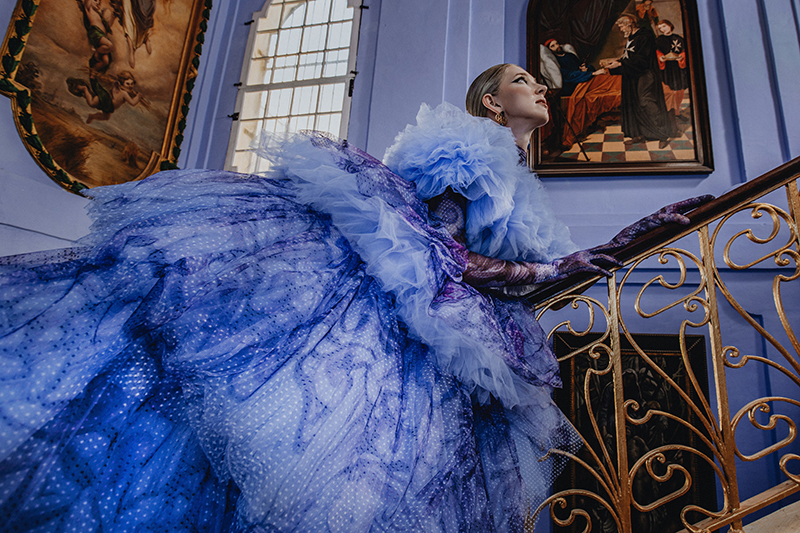 "It's a love affair"
Charles & Ron is a contemporary lifestyle brand; Maltese culture is an integral part of the Charles & Ron design ethic. Our brand's vision is to inspire our customer to be part of the "love affair" and our instantly recognisable Mediterranean style.
Charles van Maarschalkerweerd Borg was born October 29, 1968, in Malta, and Ron van Maarschalkerweerd Borg was born September 13, 1971, in Holland. Charles learned his tailoring skills as a young boy from his relatives who were expert dressmakers and Ron studied Economy and Human Resource management. Charles and Ron met in Amsterdam in 1992 and Ron moved to Malta shortly afterwards.
The designers are mostly self–taught and are Malta's leading fashion house. Besides their flagship store in Malta's capital city Valletta they have 2 more stores in Malta and opened their first Cafe in 2021.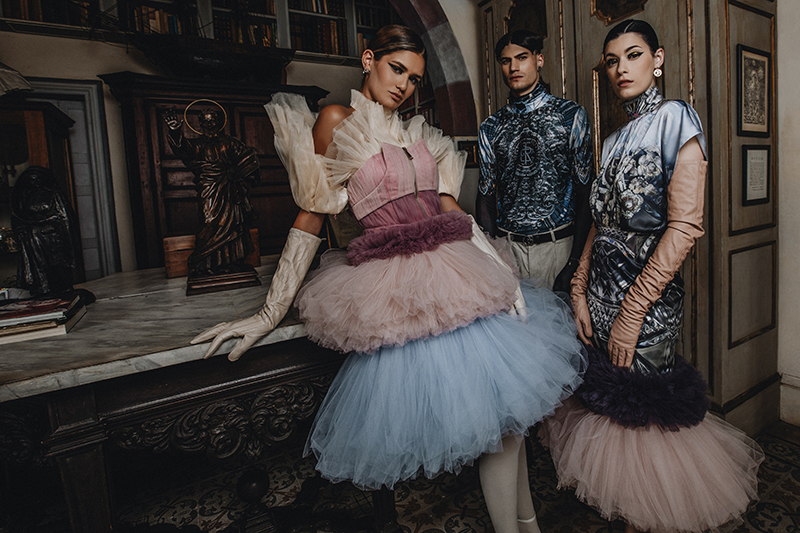 Since 2014 the designers have consistently shown their collections during New York and Los Angeles Fashion Week, and the designers are regular guests at Fashion weeks throughout Europe.
Charles & Ron were one of the few designers that were selected in 2018 to exhibit one of their couture designs at Buckingham Palace for the Commonwealth Fashion Exchange. The exhibition curated by Vogue's Hamish Bowles also featured Stella McCartney, Burberry and Karen Walker among others. The night was a first at the Palace and guest included: Naomi Campell and Anna Wintour who complimented the designers on their design.
Besides the runway and ready-to-wear collections, key items in the C&R range are Malta inspired by luxury scarves and leather bags. The handbags and small leather goods are made with the finest Italian leather and are handcrafted in Malta.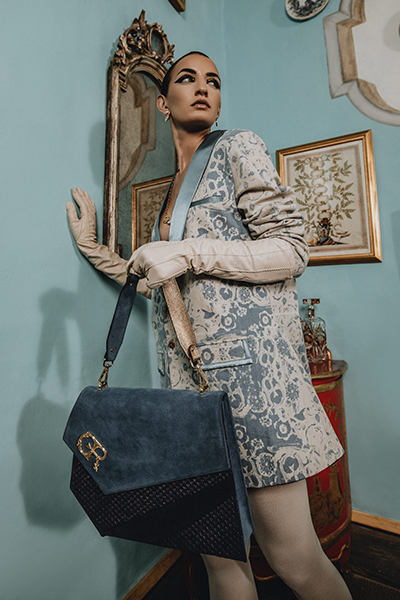 The Charles & Ron collections are regularly featured on international publications and are also noticed by international colour company Pantone. The designers were featured in two recent Pantone Colour Trend Forecasts and leading trend websites like Refinery29 also featured some of the C&R designs and quoted the designers on their use of colour.
Charles & Ron's Malta inspired designs truly have an international appeal as they have recently been seen on international celebrities like: Ariana Grande, Avril Lavigne, Chloe Bailey, Torri Spelling, Rauw Allejandro, Nika King, Nicole Ari Parker, Carrie Underwood, Paula Abdul, Jessie J., Kelly Rowland, Brandy, Lauryn Hill, Poppy, Ally Brooke ( Fifth Harmony) Nicole Williams (Wags) Michelle Williams (Destiny's Child) , Ashanti, and Brigitte Nielsen among many others.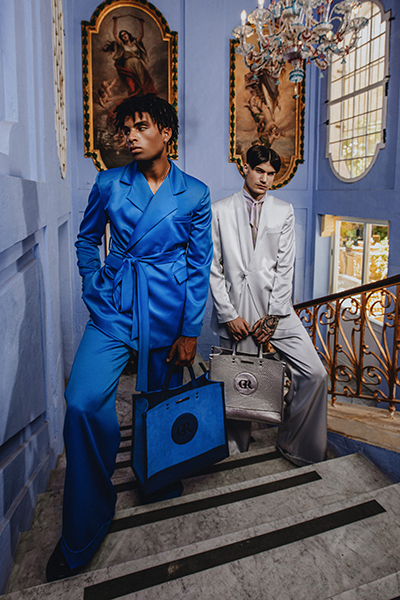 'CYNOSURE'
After a two-year absence, Charles & Ron are honoured to announce the debut of the Fall/Winter 2022/23 collection, titled 'Cynosure', on the runway at Los Angeles Fashion Week, powered by Art Hearts Fashion on the 20th March 2022.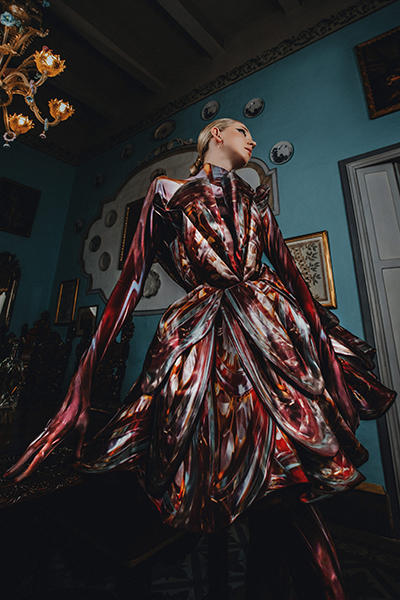 This time round however, one needn't be in the audience to experience the grander and splendour of the collection. Thanks to the brand's recent collaboration with ARize Group, fashion enthusiasts can immerse themselves in the showcase through their device – having the ability to discover a selection of the ornate pieces in all their glory in AR/3D format.
Drawing inspiration from the 16th-century palace 'Casa Rocca Piccola' situated in Malta's capital Valletta, the collection highlights the beauty of the eclectic collection of decorative items housed within these walls, whilst seeking to explore the synergy between interior and fashion design. The aesthetic riches of Malta and the traditions of Maltese nobility, with specific focus on the aristocratic De Piro bloodline, is brought to life though the digital manipulation of prints featuring crystal glassware, gilded baroque frames, antique furniture, porcelain pottery, cross stitch fabrics, gold and silverware.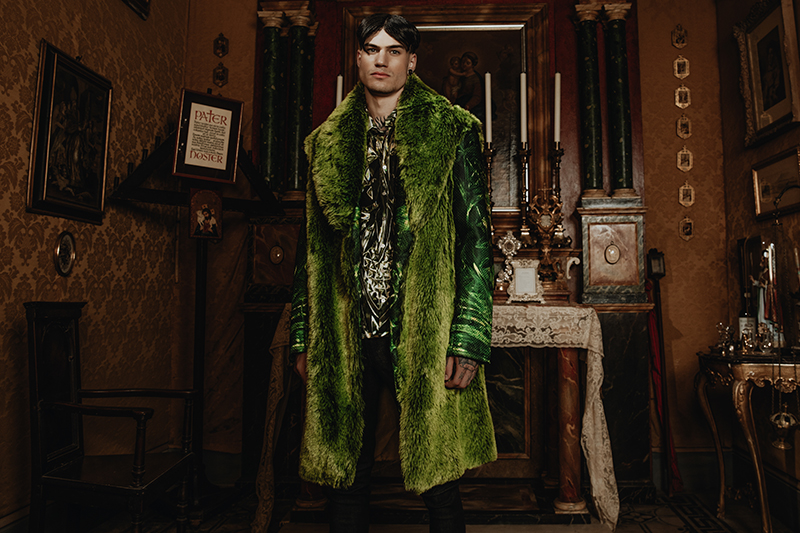 The rich opulent prints make their way onto the less rigid surfaces of Silk, Organza, Mikado and Velvet, with Baroque inspired patterns being used for prints on tulle, and as a bleached out effect on washed denim pieces. Hand-beaded elements, feathers, and gold paint effects on velvet and tulle are also used to further enhance the feeling of opulence and lavish decor. A focus is made to the sculptured tactile tailoring, with the garments' shapes mimicking the decorative aesthetic of interior design, making the dress and the wearer "the cynosure of all eyes" – the centre of admiration in the room.
Gold, Slate, Silver and Steel Grey, Bottle and Olive Green, Ivory, Red, Lilac, Plum, Flamingo and Denim Blue and Black hues make up the palette of this collection, paired with a selection of new bag designs which are hand-made in Malta in 100% real Italian leather, featuring graphic prints, laser engraving techniques and 3D leather cutout details.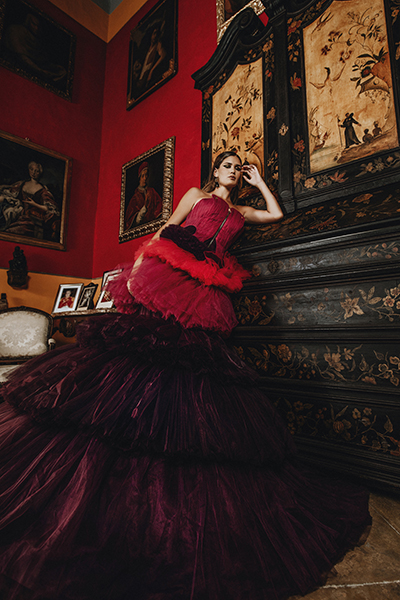 To truly encapsulate what it means to "do the extraordinary when you are least expected", this collection is dedicated to our team of seamstresses in Malta and Ukraine and Head of Design – Marian Gofre – who despite going through personal turbulence, managed to create a collection that is simply – cynosure. In a time when fashion feels frivolous and extra, we also dedicate this collection to the courage of the people of Ukraine.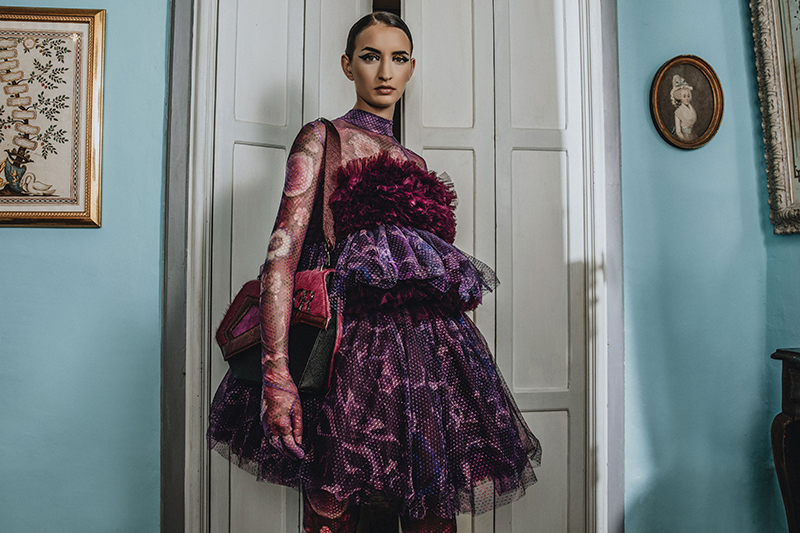 ---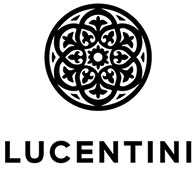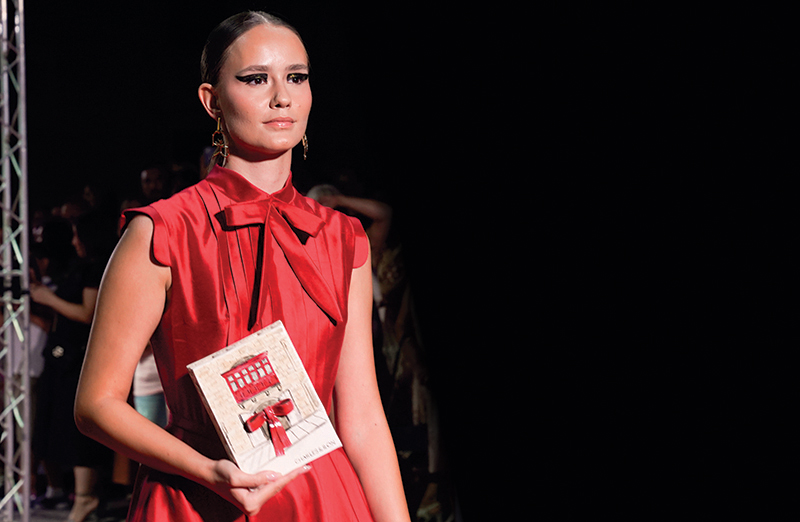 A detail, a concept, an artefact are the source of inspiration of any Lucentini tile.
Yet talented artists are also inspired by the country's cultural heritage, the island's history and also contemporary Malta. Every piece of Malta is spelt out in the beautiful tiles that adorn the walls of many local and foreign homes.
Lucentini handmade tiles are the new trend in the local interior design industry. They are bold, colourful, artistic, distinct and truly bring to life any empty space in a house or any other living space. Indeed, their stylish and elegant kick make them the logical choice for any wall project.