Hidden among the busy outlets of Buġibba, a few meters away from the main square, lies something interesting, something different, something to look forward for when planning your next dine out. The Chef's Table is a true gem blessed by the creative hands of one of Malta's most talented chefs – Alain James Grech. His work is simply impressive, amazing and with that little touch of wow which changes any dining experience from a normal one to something you will remember for a long time. Indeed, his talent creates the magic which has made The Chef's Table stand out of such a busy crowd.
The place is home to some mind-blowing seasonal dishes which can be enjoyed when opting for their seven-course tasting menu which starts off with local bread, Maltese whipped ricotta, traditional arioli and kitchen snacks. No, this is not a normal arioli. The taste is different and better than anyone you tried before. The moment you taste the arioli, you can feel that sense of freshness which can only be offered by a genuine local produce well handled by some truly capable hands.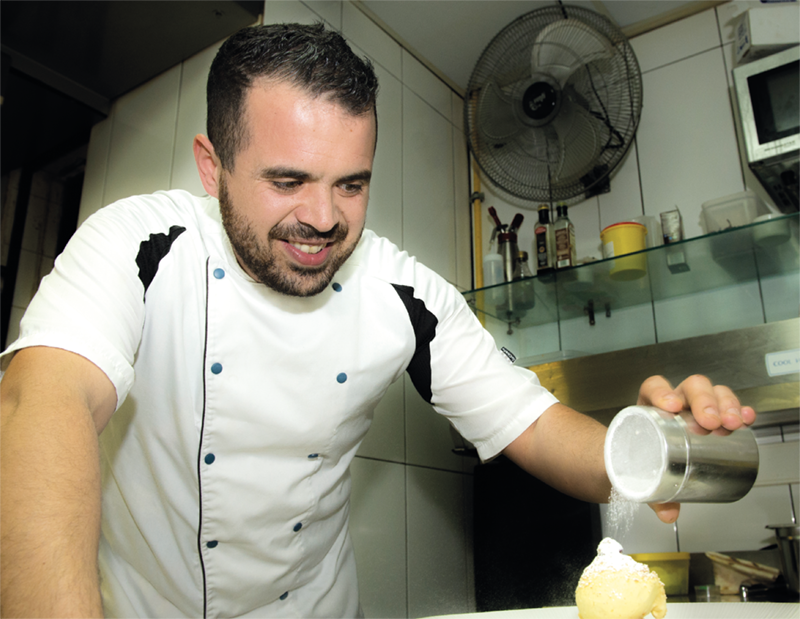 Your taste buds are once again put to the test whilst trying the roasted scallops which are complemented with Wardija herb dash, spring onions, a pinch of chili, ginger, coriander and lemon juice. What can exceed our expectations after the scallops? Surprisingly, there are other starter dishes in for that challenge. The homemade ricotta ravioli with Gozitan asparagus, chantrelle mushrooms, black summer truffle and chive brown butter sauce are truly out of this world. The blend of flavours is so intense and combines in such an exceptional way with the ricotta ravioli. Once you finish the ravioli do not shy away. Ask for an extra piece of bread and do make sure to dip a piece into the remaining gravy.
The selection of mains is also impressive. Their fresh fillet of local caught red snapper creates a perfect marriage between taste, flavour and aesthetic. The same can be said about their Iberico pork chop. Every dish stresses on good produce, sourced from reliable farmers, food producers and importers.
For those with a sweet tooth, The Chef's Table will surely not disappoint you. Their homemade limoncello sorbet is to die for yet their milk and local honey textures is nothing less.
Every dish is truly amazing and conveys Chef Grech's talent, passion and creativity. Passionate about food from a young age – not just preparing it, Alain is one of Malta's best gastronomic ambassadors. His gastronomic religion is based on the principle to keep it simple, exalt the beauty in every ingredient and above all ensure it tastes amazing. A creed you will quickly come across in his degustation or à la carte menu.
The Chef's Table food experience is certainly not to be missed. The food, the place and the service perfectly come together to make sure you will not be disappointed.