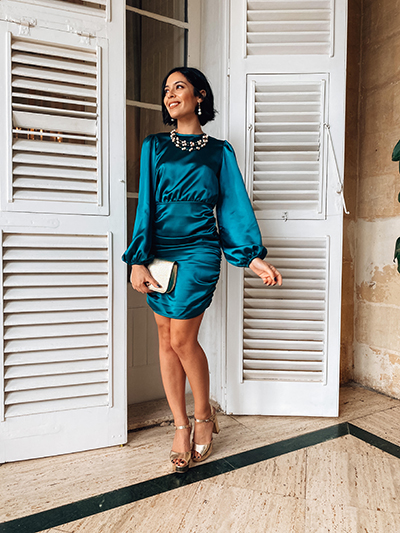 For Maria Micallef, working in fashion doesn't seem like a career choice, but a fate that she could not resist. It was meant to be. It was written in the stars. Indeed, for Maria, being a stylist means more than just choosing the right outfit.
It is a journey with many lessons learned, attesting that nothing comes easily. It is also an opportunity to connect with people by reading through their outer crust, learning about their lifestyle and counselling them through any issues; much more than the frivolous world of vanity many see the world of fashion as. Maria shared with Atelier her interest in fashion, her thoughts about the industry and a few tips about chasing our goals and creating our own Cinderella stories.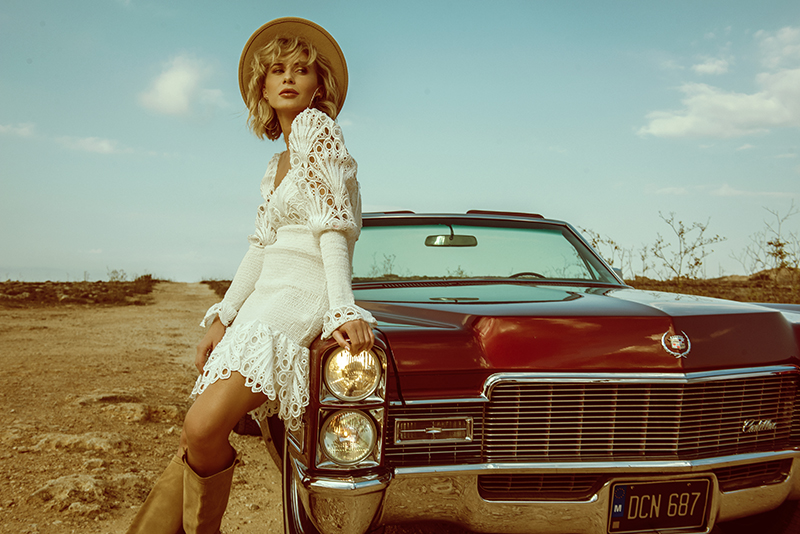 What is your first fashion memory?
I'm not sure where to begin. I've always wanted to work in the fashion industry since I was a child. So, if I had to be honest, my first fashion memory would be when I was around 7 years old. My mother had purchased a children's sewing machine for me because I was constantly attempting to experiment with my grandmother's sewing machine. I kept that sewing machine because it reminds me that working in the fashion industry is something I've wanted to pursue since I was a child. My professional fashion career began after I joined in a Fashion Styling program with the Fashion Style Academy, where we had to work hours backstage at the Malta Fashion Week in order to receive a certificate. As a result, in 2015, I worked backstage at Malta Fashion Week for the first time. Since then, I've had the same rush of adrenaline any time I work in the fashion industry.

How would you define your personal style?
My own style can be described as edgy and bold. I just adore leather, and if I could, I would wear it every day. I consider red lipstick as part of my signature.
I like to experiment with new trends and wear block colors. I'm not embarrassed to admit that I like it when my outfit makes a statement. Painters use their drawings to express themselves. What I wear is a way for me to express myself. Green is my favorite colour to wear. Although some individuals are terrified of the colour green, I find it to be empowering.
Muccia Prada once noted, "What you wear is how you present yourself to the world, especially today, when human contacts are so quick. Fashion is instant language." To what extent do you agree?
This statement can work out in both ways. Someone can either remember you because they like your outfit and your style or else the contrary. Sometimes certain outfits transmit certain attitudes which push people away without us knowing. We create barriers with our outfits to increase our confidence and sometimes it is interpreted as over confidence. It can also be that I am having a bad day or an unexpected life situation, which is not inspiring me to be at my best and hence I am not well presented. So, I agree with this statement, but unfortunately not every time can work out in favour.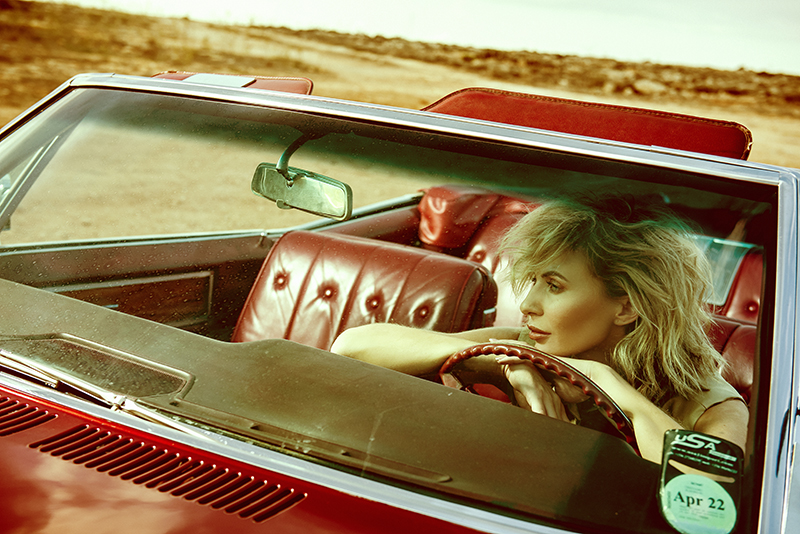 Do you consider yourself a wardrobe editor or a builder?
I consider myself a wardrobe editor. When someone ask for the stylist's professional opinion, I have to keep in mind that this is already a huge step for some individuals. It is like going out of your comfort zone, because that person is basically trusting you with their identity. At the end of the day, what we wear is part of our identity. If I am looking at someone else's wardrobe, I have to keep in mind their favourite colour, their favourite pieces (even if I totally dislike them or maybe they are out of fashion), and what meaning certain pieces have to them. So there I have the building. Now I need to edit, I need to renovate that building. When it comes to wardrobe editing, I have to make sure that I boost the confidence of that person trusting me with their identity. Being sensitive towards your client is important, so I must make sure that they feel good in what I am suggesting them to wear. Every occasion needs a particular outfit. As a stylist, I do not want to ruin the occasion with the wrong outfit. If we all think deeply, we remember what we wore for the most precious moments in our life. When styling someone on a personal level, as a stylist I know if I have made the right choice, because I can see it in the individual's eyes.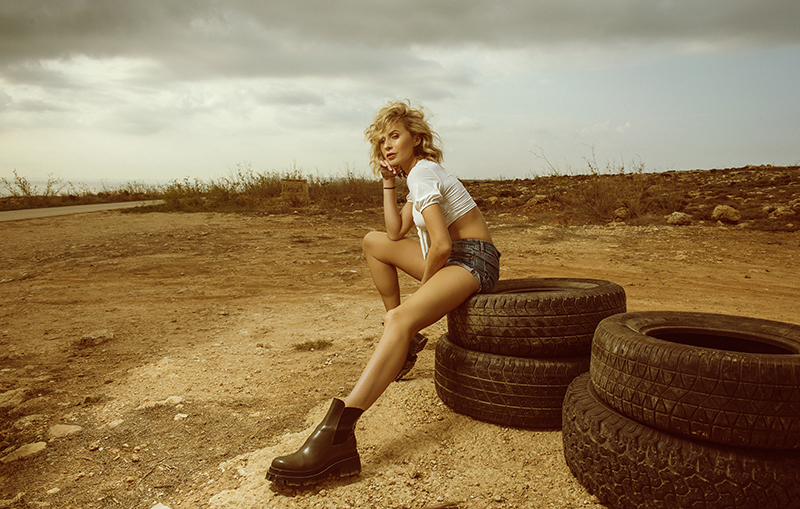 Who are some of your current go-to designers?
Alexander McQueen is one of my favourite designers. Getting to know his story, made me understand more his rebellious style. I see a story in each and every one of his shows. Even though he left the world in 2010, I can still see his signature in the designs being presented.
I have also been following 2 designers which are relatively new. Minju Kim from South Korea and Angel Chen from China. I consider Minju's patterns as architecture. She plays a lot with structure and cuts. What I like about Angel Chen is that every piece is like a new adventure. She is not afraid to use colour and different textures.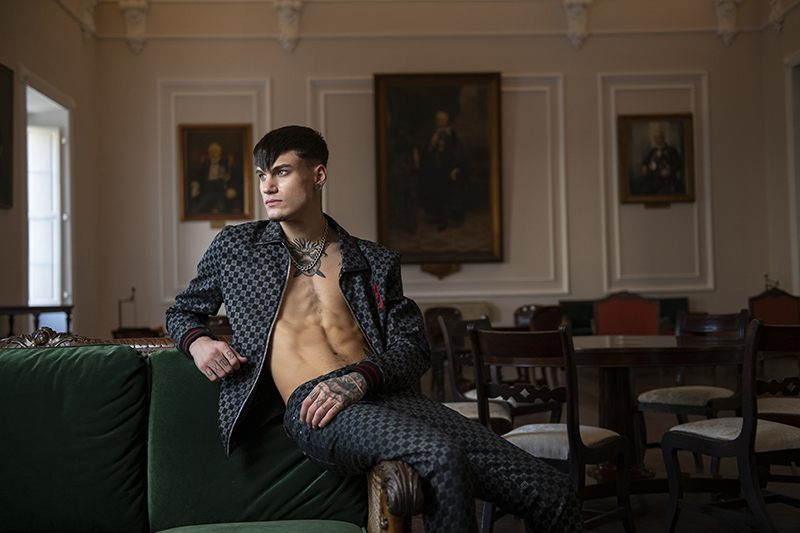 What is your philosophy about the high low-mix?
I tend to do that a lot!
For example I really enjoy wearing tailored pants because I think they are really comfortable. I love matching them with a pair of sneakers as I feel smart yet comfortable at the same time. Apart from that it is cool, and I feel it is kind of rebellious to decide to match this and that with whatever you want. Nowadays you don't have to wait for the evening or to go to a fancy dinner to wear fur! (Faux Fur – I am against real animal fur).
Staying tradional can become boring and I personally think that this high low-mix trend is allowing us to experiment more. Apart from that more people are trying out different types of outfits without the pressure of having to wear high heels all day. Having said that, I also tend to mix sportswear with heels and dainty accessories, which in my opinion is also a great combination.
How do you like to use colour?
I use colour a lot. For me colour is energy. I tend to clash colours together or to the other extreme go for a one-colour outfit. It is not everyone's piece of cake I know. In life we have to take risks and that includes fashion decisions as well. In life you have to do what makes you happy and colours make me happy!

What would you never wear?
Definitely never a fake designer piece. I'd rather wear something which costs 20 euros and I will style it my own way, then wear something and I pretend that it's expensive. First of all, it's an offense to the designer who worked on the original piece and secondly, I believe that a cheap item can still look rich in style, but a fake item remains fake.
Second thing which I don't wear is something made from real animal fur / leather. It does not feel right, I cannot even stand the fact that an animal is killed for its fur. I am a huge animal lover, and I can never enjoy that kind of fashion.
Apart from being a wardrobe stylist, you are also a digital content specialist. What are your thoughts about social media today?
Whether we like it or not, social media has became an important factor in our lives. If I take fashion into consideration, social media plays a huge role. We can get influenced in what we wear through social media. It can also create lots of social anxiety and pressure since sometimes social media tend to give us the impression and vision of the perfect life, with a wardrobe full of designer bags and designer shoes. Don't get me wrong, I enjoy working on social media and staying updated with all the new technology out there.
However, I had to learn that I am the one who is controlling the social media channels. I cannot allow social media to control me. I follow people who inspire me. Social media can also be used for good causes. As much as I love fashion and beauty, I am 100% against animal testing and using animal fur or skin for clothing. With the pressure of social media lots of brands are eliminating the use of animal testing in their products or skin/fur in their clothing. So like everything in life, social media has its advantages and disadvantages.
For the fashion world, nowadays we can have access to more. We can see live fashion shows from the comfort of our home. Also more designers, stylists and many more artists are being discovered through social media.
My message with respect to social media is: You do not need social media when it comes to taking decisions. You need no one's approval. I think that some of the younger generation are so dependent on the amount of likes and followers and feel that whatever they do has to be approved by social media. That is a huge mistake. Use social media to reach your goals and learn, but never allow social media to determine your capabilities.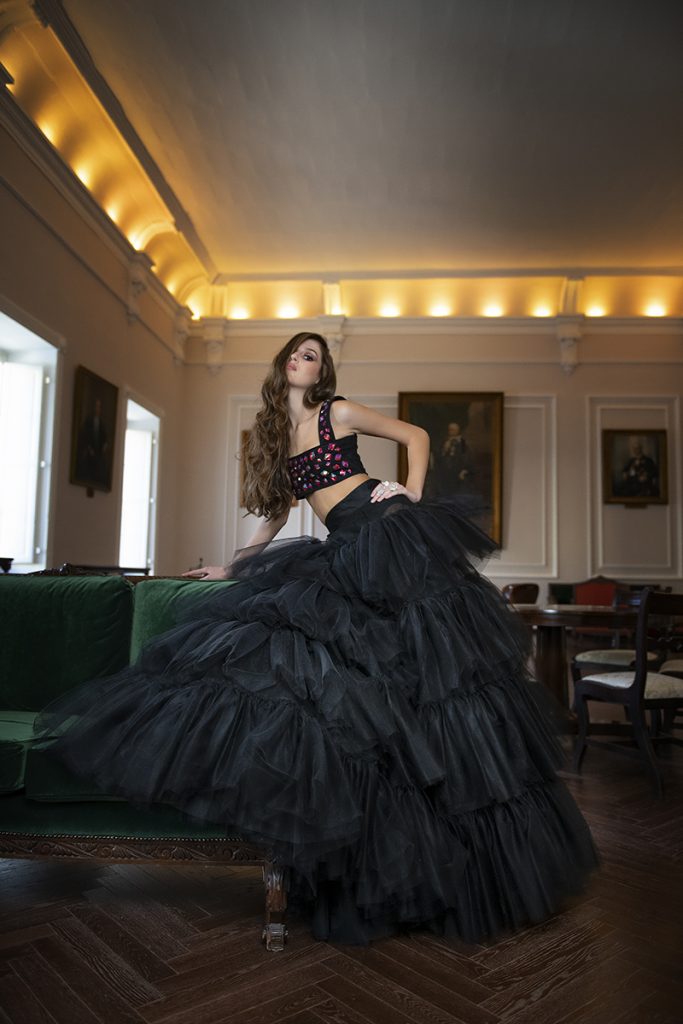 What's next for you?
I live day by day but I would be lying if I said that I do not think about the future.
For sure, the Malta Fashion Week year after year is always listed in my calendar and being part of the Malta Fashion Week team is something that I am very proud of.
I just launched my online portfolio on Instagram – Style Dopamine. It was something that I have been wanting to do. The concept is my baby. It is somwthing I developed from scratch and I am so proud of what I achieved.
Year 2021 brought with it new opportunities and experiences including the most recent one of being part of the TV Program Mużika Mużika Il-Vjaġġ Ikompli.
I have so many concepts running through my mind with respect to photoshoots, which for sure I will be working on in 2022. I am always on the lookout for new opportunities.




Photographer: Matthew B Spiteri
Hair: Soh Kogasaka
Make-up: Talitha Dimech – Make-Up by Talitha
Clothes: Miss Guided
Coordination: Daniela Micallef
Concept and Artistic Direction: Adrian J Mizzi and Elaine Galea
Model: Justina Vai at Models M
Shoot take for Venere on TVM
Production Houses: Unique Promotion and Motion Blur