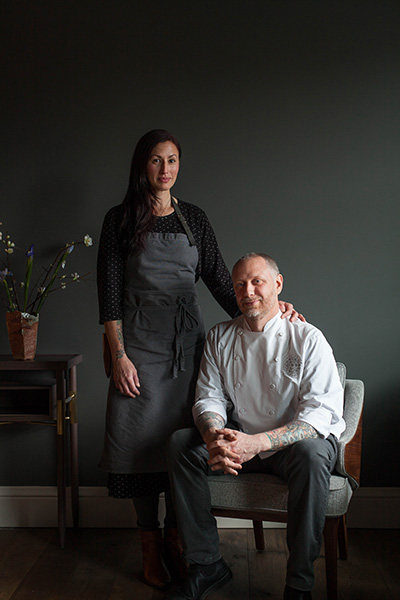 From Provenance to Presentation
All those who somehow came across Kyle Connaughton will tell you that despite being a triple-starred Michelin chef, he is warm, humble and very approachable. He loves horticulture, perceives cooking as an expression of caring for others and is endlessly intrigued by Japanese cuisine. For him, a life beyond ordinary means to never rest on your laurels.
As the owner and chef of SingleThread Farm Restaurant and Inn in Sonoma County, California, Kyle is dedicated to nurturing the ingredients from provenance to presentation. On his own five-acre farm he incorporates vegetables harvested that day, expressing a moment in time and connecting guests to the here and now through cuisine.
Kyle Connaughton
Kyle Connaughton is the Chef / Owner of SingleThread Farm-Restaurant-Inn in Healdsburg, California. Along with his wife Katina, they opened SingleThread in December 2016. The restaurant has been widely embraced, receiving four stars from the San Francisco Chronicle and a James Beard Foundation Restaurant Design Award, in 2017. In 2018, Nation's Restaurant News named Kyle and Katina in its Power List of the most influential people in foodservice. SingleThread is the first and only three Michelin starred restaurant in Sonoma County and a recipient of the Worlds 50 Best Restaurants' "Miele One to Watch" Award. In 2020, The Michelin Guide honored SingleThread with a Green Star, its first year of awarding restaurants in the United States recognizing efforts on gastronomic sustainability. In October 2021, two months shy of its fifth year, SingleThread was named #37 at the Worlds 50 Best Restaurant Awards; it is one of only three Bay Area restaurants to be honored.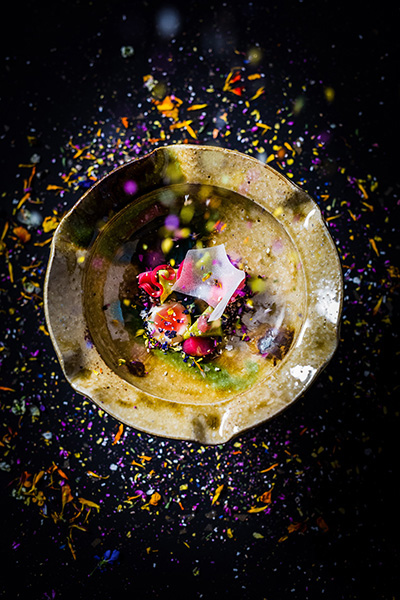 As one of the most prolific and multi-faceted chefs of his generation, Kyle launched his culinary career in high school by apprenticing at one of the oldest Japanese restaurants in Southern California. He went on to study classical and modern cuisine at The Southern California School of Culinary Arts and later cooked through various kitchens in Los Angeles including Spago Beverly Hills, Lucques, AOC, and the Dining Room at the Ritz Carlton Huntington Hotel. He attended both the California Sushi Academy and Sushi Chef Institute, embarking on internships in several Japanese kitchens, both in Los Angeles and in Western Japan.
In 2003, Kyle received an offer to work as a chef for Michel Bras at his eponymous three-star Michelin restaurant at its new second location in Hokkaido, Japan. During his tenure, he worked through a rotation of traditional Japanese kitchens in the disciplines of kaiseki cuisine, sushi, izakaya, and soba.
In 2006, Kyle joined acclaimed Chef Heston Blumenthal as Head Chef of Research and Development of The Fat Duck Experimental Kitchen in Bray, England. That same year, Restaurant magazine named the Fat Duck "Best Restaurant in the World." During his five years as Head Chef, Connaughton collaborated with food scientists, perfumers, designers and various experts to develop The Fat Duck's multi-sensory cuisine, not only for the menu but also for books, articles, and television programs.
In 2009, Kyle worked with Heston Blumenthal and the Fat Duck Team to complete the James Beard and IACP Award-winning The Big Fat Duck Cookbook. He also later contributed to Nathan Myrhvold's Modernist Cuisine series.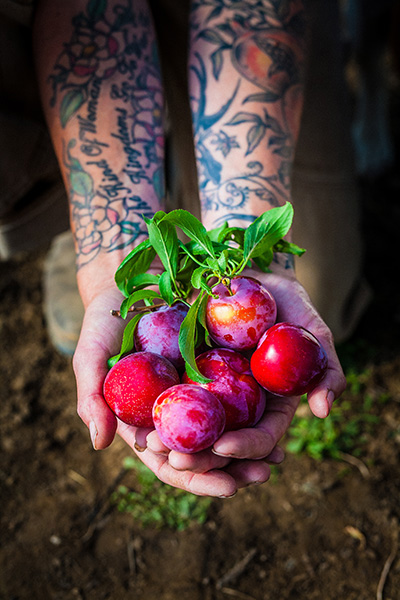 Kyle is a consulting culinary educator for the Culinary Institute of America, where he co-developed the curriculum for the new Bachelor's Degree in Culinary Science. He is a co-founder of the culinary science development firm Pilot R+D.
Katina Connaughton
A Farmer and Floral Designer at SingleThread Farm-Restaurant-Inn. While living in both Japan and Europe, she studied culinary and farming techniques to bring back to her native California. Katina immersed herself in farming and garden work during her three-year residence in the agricultural epicenter of Hokkaido. She then worked as a Culinary Gardener and Chef for a private Victorian estate complete with green houses, vegetable gardens, and heirloom orchards while living with her family in the UK. During this time, she developed an intense connection between the garden and kitchen, health and wellness. Upon her return, Katina studied Environmental Horticulture and Sustainable Agriculture at the Santa Rosa Junior College, where she later held the position of Greenhouse Manager. Katina most recently worked in the culinary gardens for seasonally driven restaurants such as Zazu Farm and Kitchen, in Sonoma County. Katina is dedicated to utilizing sustainable agricultural methods with an emphasis on restoring and enhancing Northern California's native habitats.
Katina's gardens bring biodiversity to some of Sonoma County's top vineyard areas and include a 5-acre parcel on the famed San Lorenzo Vineyards along the banks of the Russian River, as well as the culinary roof garden on premise. Her responsibilities at SingleThread include oversight of the fruit, vegetable and flower gardens, heirloom orchards; over one hundred olive trees, bee hives, and heritage breed chickens.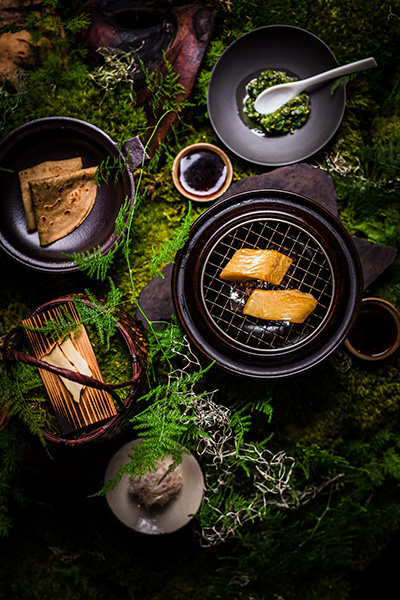 In October 2020, The Michelin Guide honored SingleThread with a Green Star, its first year of awarding restaurants in the United States for their efforts on sustainability.
What are the three best tips you can give to an aspiring young chef? 
Take the time to really learn your basic skills: knife techniques, organization, consistency, and technique. Everything else will come in time; don't get ahead of yourself. Most importantly find the absolute best people to work for, chefs you really believe in and can be mentored by. Don't necessarily look just for the highest position or most money, find the people and environment that you can best learn and grow in and then be teachable.
"Life is too short to be in a comfort zone, you have to challenge yourself." How does this apply to your life and career? 
We've always been pushing ourselves throughout our entire careers. From living in Japan and Europe and working in different types of restaurants with different cuisines to learn new skills and philosophies. We always need to be challenging ourselves in big and small ways each day. Becoming a great chef is about focusing on small, incremental changes each and every day. We don't just wake up one day and become one.
What triggered your love for Japanese culture? 
When I was a kid my dad was spending quite a bit of time there for work. I was really fascinated by everything he was bringing home with him. He took me to a sushi restaurant when I was 9 years old and while I was sitting at the counter, I knew right then that whatever that the chef was doing I wanted to be a part of it. I grew up next to a really large Japanese community in Los Angeles and going to Japan and Japanese restaurants became a big part of my family as I got more and more interested in both the food and culture. When we were in our 20s Katina and I would save up money to take trips there together to learn and experience, and eventually we moved there together.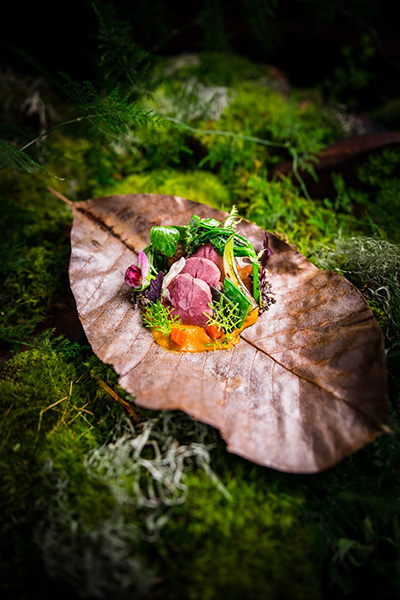 Can you describe your work relationship with Azuma Makoto?
Makoto-san and I have collaborated together on two different installations in Germany for Miele. He is such an incredible artist and we have done a few different unique pieces together integrating his floral pieces with my food. He has such an incredibly unique perspective on floral design and artistry.
Cooking is an art: What makes a chef an artist, craftsman and visionary? 
Cooking is such a fun intersection between artistry and craftsmanship, but it is most importantly a humble act of taking care of people. Genuine hospitality is really the heart of good cooking. You have to care deeply about people to cook good food. I love the art and science of cooking. I also love homing my craft and skills. But most importantly I love taking care of people and making them happy. I try to instil in my chefs that what we do as chefs is that we transfer energy from one living thing to another. This is really important to understanding what we do on the most fundamental level.
Apart from running SingleThread Restaurant, you are also a professor emeritus at The Culinary Institute of America. How do you manage to juggle both jobs? 
I am not actively a Professor at the CIA but still hold the title Professor Emeritus. I was very fortunate to teach at CIA and design curriculum and programs for them and was granted the ability to hold that title for life as a Professor Emeritus. I love teaching and education, and holding that position means I can come back to it if I ever want to. I definitely aspire to come back to the classroom after retiring from the restaurant kitchen.
"What inspired you to write 'The Big Fat Duck Cookbook'?  
"The Big Fat Duck Cookbook" was written by my then boss, Heston Blumenthal. I was the Head Chef of Research and Development at the Fat Duck during those years writing the book and was fortunate enough to be able to work on the recipes and technical aspects of that book. It's an amazing piece of work and I'm really proud to have been a part of it.
What is the most prestigious award you have earned in your career? 
Awards are an amazing recognition of the hard work of the team, but they aren't what drive Katina and I. That being said, we are always humbled to be recognized for what is our life's work here at SingleThread. Receiving three stars from Michelin was one of the proudest moments of our life. It's an accolade that you earn and have to keep earning year after year. That type of pressure is good, it means we always have to be progressing and working to keep every standard high.
What's next? 
We are excited to be opening our new, very casual, all vegan restaurant and café called Little Saint in early 2022 one block away from SingleThread.