Interview with Ryan Vella
Bold, innovative, interesting, with an emphasis on flavour, texture and detail. That is what to expect whilst dining at Marea. Indeed, every dish prepared by Chef Ryan Vella is a gastronomic experience which offers every food enthusiast with something good, something different and above all with something that explains why many consider Ryan as one of the best exponents of the local culinary industry. Chef Ryan Vella shares with Delicious his passion for food, his style and what to expect whilst dining at Marea.
What encourages a physiotherapy student to shift to the food industry?
Looking back I realise that since a young age, I have always enjoyed my time in the kitchen. The prospect of going to the local culinary school didn't entice me so I decided to pursue my goal of attending University. In the meantime, while working part time as a food server at Giuseppi's in Mellieœa, with great encouragement from chef Michael Diacono I realised I was fooling myself as my passion was towards the food industry. Thus, I dropped out of University, enrolled at ITS and was given an opportunity to shift my work to the kitchen at Giuseppi's. From that moment on, I never looked back.
So, why do you love cooking?
In reality I love cooking because I love to eat. In my opinion nobody can be a good chef if he/she does not enjoy eating. More than love, I think I am obsessed with food and it is something that comes from within. I think so much about food and cooking, that I have no time to indulge in any other hobbies. I can honestly say that cooking is my one and only hobby. There are so many things to learn, discover and create that I feel that any amount of time spent not focusing on food and cooking is time lost.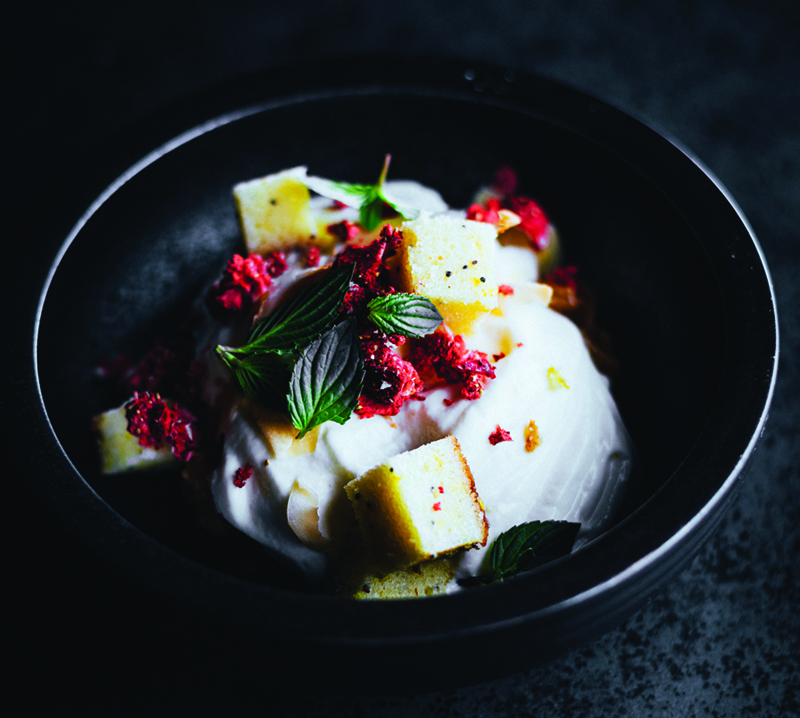 How would you define your style?
I believe my style of cooking is unpretentious, flavour focused and fun. At least that is what I try to achieve.
What are three ingredients you always have in your fridge or pantry?
It's difficult to choose just three ingredients which I always have in my kitchen. When cooking at home I like to focus on healthier stuff but still create flavourful and fun dishes, so I try to stock up my pantry very well. A mix of Middle Eastern spices, such as cumin, za'attar, sumac and ras el hanout are always at hand. Also, Asian ingredients like miso, soy sauce, coconut milk and mirin are a staple at our home.
Why do you feel it is a misconception to say that chefs don't enjoy cooking in whatever downtime they have?
Rather than a misconception, I believe that depends on what kind of chef one is. There are chefs who, like myself, are obsessed with the trade and then there are other chefs who are workhorses, who simply do the job for the sake of earning a living. It is perfectly understandable that an overworked and exhausted chef will need some time to unwind. During very busy periods, I myself enjoy a day of rest from cooking. This usually means dining out and looking for some great local restaurants. On the other hand, when I have a bit more free time for myself I love to experiment and entertain family or friends at home.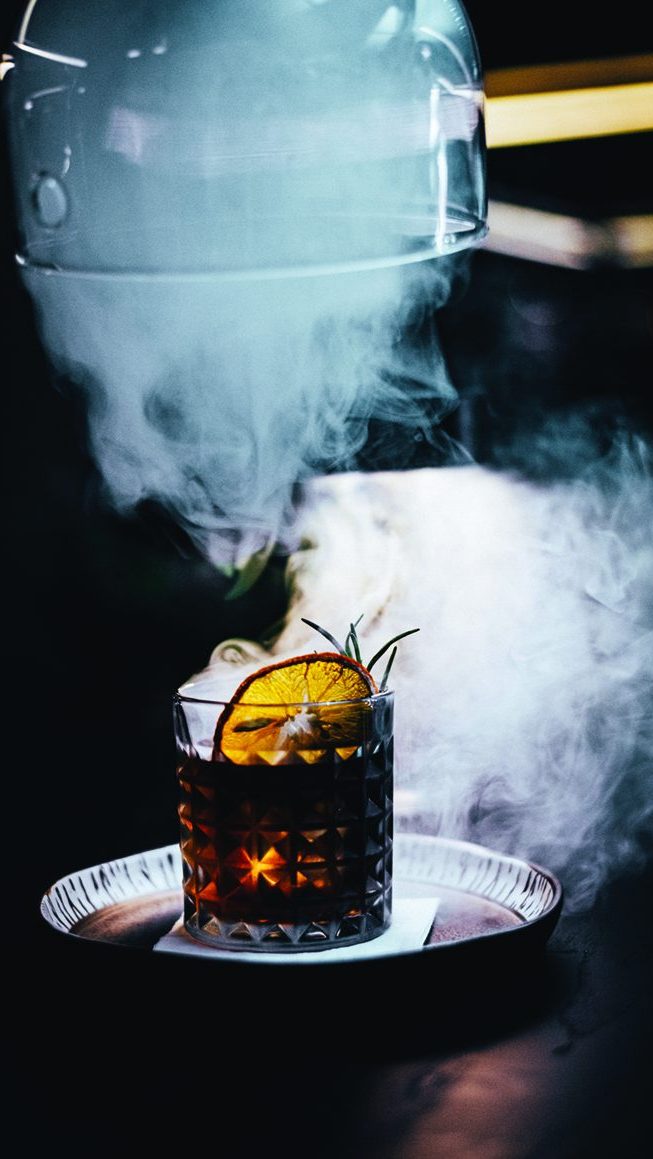 Can you share with us the concept of Marea and its menu?
Marea is a Mediterranean Asian fusion restaurant where we are trying to infuse both cuisines together. Although we have a selection of sushi dishes, the rest of the menu is a blend of Asian and Mediterranean cuisine, using ingredients and cooking techniques from both. We are aiming to have a more upbeat area on the outside terrace and a calmer more relaxed environment inside, where one can see the kitchen service while dining.
What makes it stand out of such a busy crowd?
Although Asian fusion is quite in vogue at the moment, I think we are trying do something different by combining the Mediterranean with Asian cuisine in a way that we are not as restricted to shift solely on the Asian side. We are trying to achieve something where both influences are evident, and well executed on the menu. Apart from this, I believe the location is one of a kind. The setting and the view of the grand harbour is breathtaking.

Is there something in the food world you are keen to explore or learn more about?
I love bakery, and whenever I have some time I'm always researching and experimenting. The world of bread fascinates me as there are so many things you can achieve with three of the most staple ingredients, (flour, water and salt). The fact that there are so many factors involved in bread and pastry making intrigues me. Something that is also on my mind is to acquire more knowledge on viniculture and the science behind wine processes and techniques.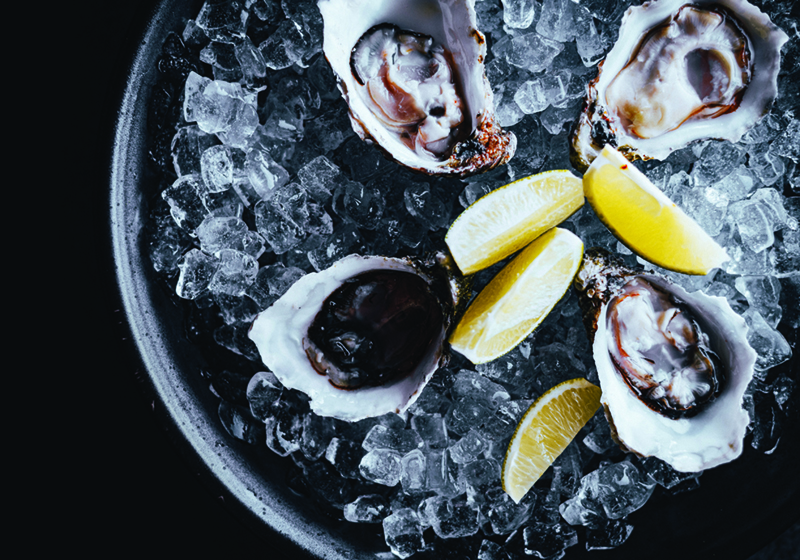 In what way has the COVID-19 pandemic changed the food industry?
For us chefs, COVID-19 gave us a small time frame where we could appreciate the little things in our life that we normally don't have time for. We could enjoy our home and family whilst appreciating the fact that life is not just about work. On a business level it was a big hit for some time but, in my opinion, the industry is recuperating quite well. Since the tourism industry is at a low, local people are travelling less and are enjoying themselves locally. On the other hand while restaurants are getting busy it is a close to impossible task to find staff at any level.
So, what advice would you give to chefs who are at the beginning of their culinary journey?
My advice to any young chef would be to reconsider unless he/she is hundred percent sure about pursuing a career as a chef. Being a chef entails a lot of hard work and sacrifices and most of the people do not realise this. However, at times, if you truly love the food industry, it is a job that can give you a lot of satisfaction. In the case that one pursues the career, I would suggest to travel, read, research and experiment as much as possible. There is always something new to learn and something better that can be done.