Interview with Giada De Laurentiis, Chef, Writer, and Television Personality.
The granddaughter of famed producer Dino De Laurentiis, Giada De Laurentiis is one of the most popular household names. She is a best-selling author and well-known culinary personality thanks to her undisputed charisma, her captivating smile and her unique approach to relate food and lifestyle. Indeed, Giada has over the years earned a reputation thanks to her unique flair to relate food which conveys her Italian roots and her extensive travelling. She also established herself as a successful restauranteur with her first restaurant, called GIADA, inside The Cromwell in Las Vegas, Nevada. Giada, shared with us her Italian roots, her interpretation of beauty and her latest projects including Giadzy.com
"In a time when there is so much negativity, I think a simple smile is so beautiful. "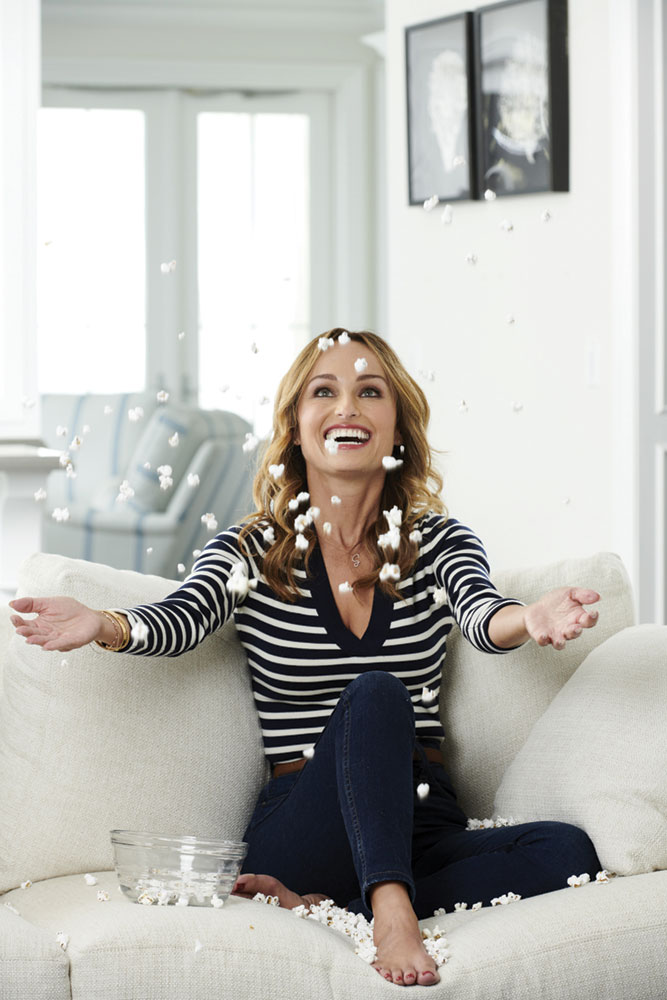 In a recent interview you noted, "family inspires me, travelling inspires me, my viewers and fans inspire me, the people I meet on tours also inspire me." Can you elaborate?
Family is my biggest inspiration. My first memories are of my grandfather teaching me to make pizza, and now I love sharing those traditions with my daughter. She has such a fresh perspective on everything. Travel is inspiring because I get to experience new places and cultures. I always love connecting with people through food. Social media is great too because you can see feedback in real time. It's really inspiring to put out a recipe and see people making it that night in their homes for their families.
You have also noted that, "I feel like I only have a limited amount of time on this planet. I have to get as much done as possible." In what way do you maximise your time around?
I am really good at multi-tasking, like many modern working women are, so that way I can focus on the most important things to me, like spending time with my daughter and enjoying the simple things. I'll take calls while I'm walking my dog or email on my phone when I'm waiting in line. I also have a great espresso maker that gets it's fair share of use!
What is your interpretation of beauty?
In a time when there is so much negativity, I think a simple smile is so beautiful.
How do you manage to find the right balance between work and your personal life?
I say no a lot. Earlier in my career, I said yes to everything but now that I have my daughter, I'm more selective. I also ask for help. I have a great team around me and I try my best to be fully present when I'm at work or with my family. If I'm not going to do it 110%, I just don't do it
What about your new on-line platform Giadzy.com?
Giadzy is my passion project and what I'm spending most of my time focusing on right now. Giadzy was my nickname growing up and it's what my family still calls me. I put all of my new recipes out on Giadzy.com first, my travel tips for Italy, entertaining ideas and videos. We do a lot of quick, easy meals for weeknights too. I always wished there was somewhere that shared that kind of Italian food and travel content when I was growing up, so it's fun for me to share that with others now. I am sort of making it up as I go but I think that's the beauty in it. It's very real and organic. Oh, and we're working on an entertaining product line too! Very excited about that!
Apart from being famous for recipe books, you have also published a series of childrens' books. What triggers you to cater for such a specific audience?
Having a daughter opened up a new chapter in my life. It's a big part of who I am now. I think it's really important to start speaking with kids at a young age about food and to get them in the kitchen to experience it for themselves. It's very empowering and it's an audience that I will always care about deeply.
Any new plans in the pipeline?
Yes! I'm working on a new product line for Giadzy that I'm really excited about. A new show in Italy. And hopefully another restaurant. I have two in Las Vegas and one in Baltimore, so who knows where we will go next!