Interview with David Johnson, De Beers Group's Head of Strategic Communication.
Diamond is much more than the world's most popular gemstone and hardest natural material. As once noted by the famous Australian philosopher, Peter Singer, "diamonds have an image of purity and light. They are given as a pledge of love and worn as a symbol of commitment." They are also "a girl's best friend." However very few look into the intricate and elaborate process which leads to the creation of a fine polished diamond. De Beers is a name which many naturally associate with diamonds thanks to its reputation as the home of diamonds since 1888. Over the past decades, the company has developed into the world's largest seller of natural diamonds by value. Atelier recently caught up with De Beers Group's Head of Strategic Communication, David Johnson to find out more on the company's longstanding relationship with diamonds, De Beers Lightbox concept and the company's vision for the future.
"We are in the process of making one of our biggest ever investments in South Africa with the US$2 billion project to transition the Venetia open pit mine into an underground operation, extending the life of the mine until 2043."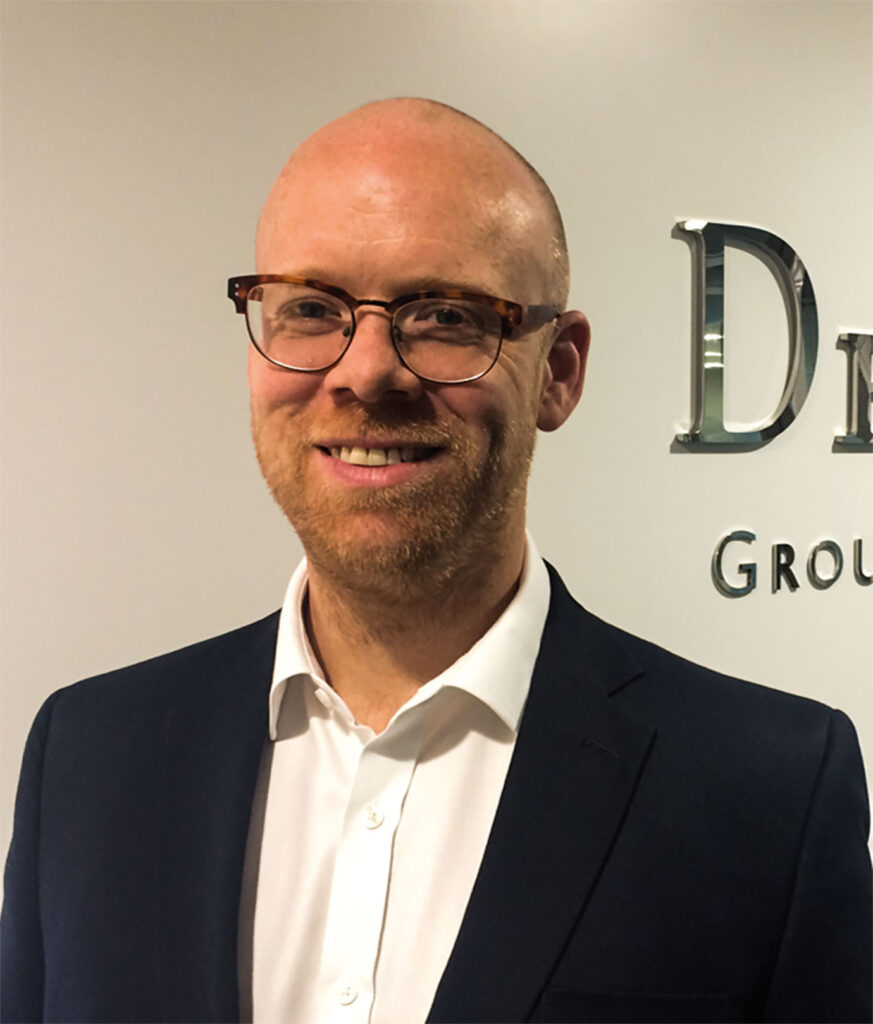 What makes De Beers the world's biggest seller of natural diamonds by value?
De Beers Group is the world's largest supplier of rough diamonds by value. De Beers Group's share of global supply value is around a third.
We have a leading global asset portfolio and continue to invest in our supply capacity making significant investments such as the recently announced multi-billion dollar "Cut-9" project at the Jwaneng Mine in Botswana. This will extend the life of one of the world's most valuable diamond mines until at least 2035.
We are also in the process of making one of our biggest ever investments in South Africa with the US$2 billion project to transition the Venetia open pit mine into an underground operation, extending the life of the mine until 2043.
Are diamonds still a girl's best friend?
Even in a fast-moving and changing world, diamonds continue to be a girl's best friend.
By way of example, in recent years we've seen the continued growth in female self-purchase of diamond jewellery – particularly among younger women – which in 2017 reached one-third of all pieces acquired.
Meanwhile the average spend on diamond jewellery bought by single women has also increased in recent years, highlighting the growing desirability of diamonds.
And, overall, we're seeing consumer demand for diamond jewellery grow year on year to reach record levels of value.
In addition to the ongoing desire for diamonds from women across the world, we're making sure our whole business stands up for women and girls. We have established a $3m partnership with UN Women and are a HeForShe Thematic Champion. As part of this, we've committed to invest in female micro entrepreneurs in our producer countries, to deliver parity in appointments of men and women into senior roles and to ensure our marketing programmes are fully reflective of gender equality.
The company has recently bought back control of De Beers Diamond Jewellers. What lies behind such decision?
When we bought LVMH's shareholding in De Beers Diamond Jewellers, bringing the brand back under Group ownership, we saw it as an excellent opportunity to consolidate and strengthen the Group.
De Beers Jewellers is a trusted and industry-leading diamond jeweler with a strong brand identity of having consummate diamond expertise and a commitment to responsibility. By incorporating De Beers Jewellers back into the Group, we benefit even more from a unique diamond culture and further strengthens our offer to our customers as passionate and peerless diamond experts.
What is the company's strategy to strengthen its presence in key international markets including China and India?
De Beers Group's diamond brand, Forevermark, continues to enjoy strong growth year-on-year in both China and India. Indeed, Forevermark saw 50% growth in India last year, reflecting the growth trends over the last six years.
This growth has been supported, for example, by various initiatives in both countries such as the launch last year of a new flagship store at HKRI Taikoo Hui in Shanghai called "Libert'aime by Forevermark". The opening marked the 1,000th Forevermark store in China and coincided with the brand's 10-year anniversary in the country.
Meanwhile, we continue to invest in consumer marketing campaigns in both these leading consumer markets.
Earlier last year the company, launched Lightbox Jewelry, laboratory-produced diamonds for jewelry. What encouraged you to shift from your century-old business model of promoting natural stones?
This move was not a shift in our business model; De Beers Group has always been and will always be a natural diamond business.
We undertake a lot of research on the jewellery sector and our research on LGDs showed some consumer interest in them as lower-price fashion jewellery. It also showed widespread consumer confusion on LGDs – what they are, what they're not, how they're produced, what their value proposition is. Lightbox was therefore launched to provide a fashion jewellery offering and to address consumer confusion but it will only from a small part of our business compared with our natural diamond business.
Does this indicate that customer demand is more in favour of affordable jewelry?
Natural diamonds and LGDs are different product categories answering differing consumer desires. While there's some demand for lower price fashion jewellery – and LGDs can have an interesting offering here – demand for meaningful products with enduring value, perfectly encapsulated by natural diamonds, is stronger than ever.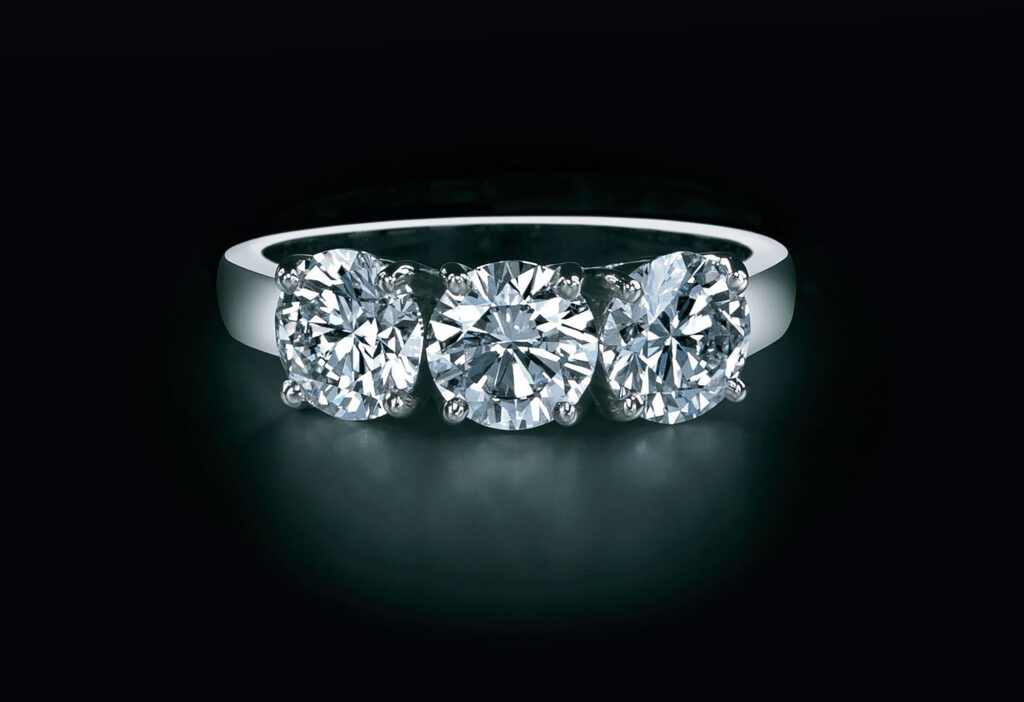 You recently defined synthetic stones as, "They're not to celebrate life's greatest moments, but they're for fun and fashion." Can you elaborate?
Due to them being inherently rare, finite, natural and billions of years old, our research showed us that consumers perceive natural diamonds as having an innate preciousness while on the other hand consumers regard lab-grown diamonds as a fun, pretty product, but one that shouldn't cost that much.
LGDs are a product of technology, and as we've seen with synthetic sapphires, rubies and emeralds, as the technology advances and production volumes increase the products usually see declines in value which means people don't see them as right for marking key moments and emotions in life.
Last year, you also launched Gemfair. In what way will it ensure a fair training system?
We launched GemFair in 2018 as a pilot programme with the aim of creating a secure and transparent route to market for ethically-sourced artisanal and small-scale (ASM) diamonds.
To achieve this, GemFair uses dedicated technology to record ASM production at mine sites that have been assessed and have demonstrable ethical standards. We partnered with the Diamond Development Initiative (DDI) for the pilot, an NGO that has been leading efforts to formalise the diamond ASM sector in several parts of Africa. Miners that wish to participate in the GemFair pilot must commit to meeting the DDI standards, as well as additional standards specific to the GemFair business model.
The technological solution offers training in valuation for ASMs so they understand the value of what they're selling and GemFair offers a route to market otherwise not available, meaning we can offer better prices for their diamonds.
De Beers also announced last year the successful tracking of 100 diamonds through its blockchain platform. In what way does such technology help the company develop further?
The successful tracking of 100 diamonds from mine to cutter and polisher to jeweller using the blockchain platform, Tracr, demonstrated for the first time that the technology now exists that allows individual stones to be reliably identified and tracked across the entire diamond value chain, providing asset-traceability assurance in a way that was not possible before.
Once fully operational, Tracr will provide consumers with confidence that registered diamonds are natural and conflict-free, improve visibility and trust within the industry, and enhance efficiencies. across the diamond value chain.
What should we expect from De Beers in the coming years?
We will continue to focus on our core business, natural diamonds, and have a plan to invest around US$10bn over the next 5 to 7 years, some examples of which are our investments in the Jwaneng Mine in Botswana and the Venetia Mine in South Africa.
Over and above this, we will continue to offer only responsibly sourced diamonds and to invest in technology that tracks diamonds across the value chain and facilitates consumer confidence in our diamonds.
We will continue to respect and protect the environment around where we operate with our ongoing investment in initiatives such as: environmental management and conservation programmes, far-reaching programmes for ethical business practices, the sustainable economic development success achieved in diamond-producing countries such as Botswana and the development of programmes to raise standards in the informal parts of the industry such as GemFair.